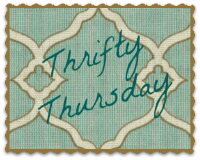 I am behind yet again!
Story of my life :)
I still haven't even told you all about our SECRET weekend!!
We went to DISNEY!! We surprised Riley, she didn't even know until we got off the turnpike for our hotel! She slept through the better part of a 2+ hour drive!
I promise I will get a post out for you on this! We took so many pictures, even had some good ones taken for us at Disney. However I can't share those unless we buy them, so we'll see :)
Until then, here are my Features from last week, can't wait to see what you all post this week!!
Lemon Sugar Scrub: I am subscribed to this blog, and when this came into my email, I knew I had to save it immediately! I am so glad it was shared last week!!
I want to thank you all for sharing your crafts, ideas, and anything near & dear to you! I know we all, my co-hosts and myself, really enjoy seeing them all!! Please continue to share with us, and remember send me a comment and I will Feature your post!
XOXO,