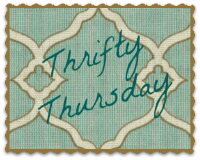 I can't believe another week has flown by!
There were some really great posts last week!!
I'm not gonna lie, I couldn't wait to share my favorites with you!!
Don't forget to link up your posts this week, leave me a comment and I will Feature you!!
And onto this weeks Featured posts:
Free Printable: Because I LOVE coffee
and have recently become more crafty, so I am going to try this!
Creamy Cauliflower Pasta: Mmm sounds and looks delicious!
Honey, Pasta for dinner tonight!! :)
Travel Tips: I am always looking for a way to do things cheaper!
Especially a trip like this! (London here we come!!)